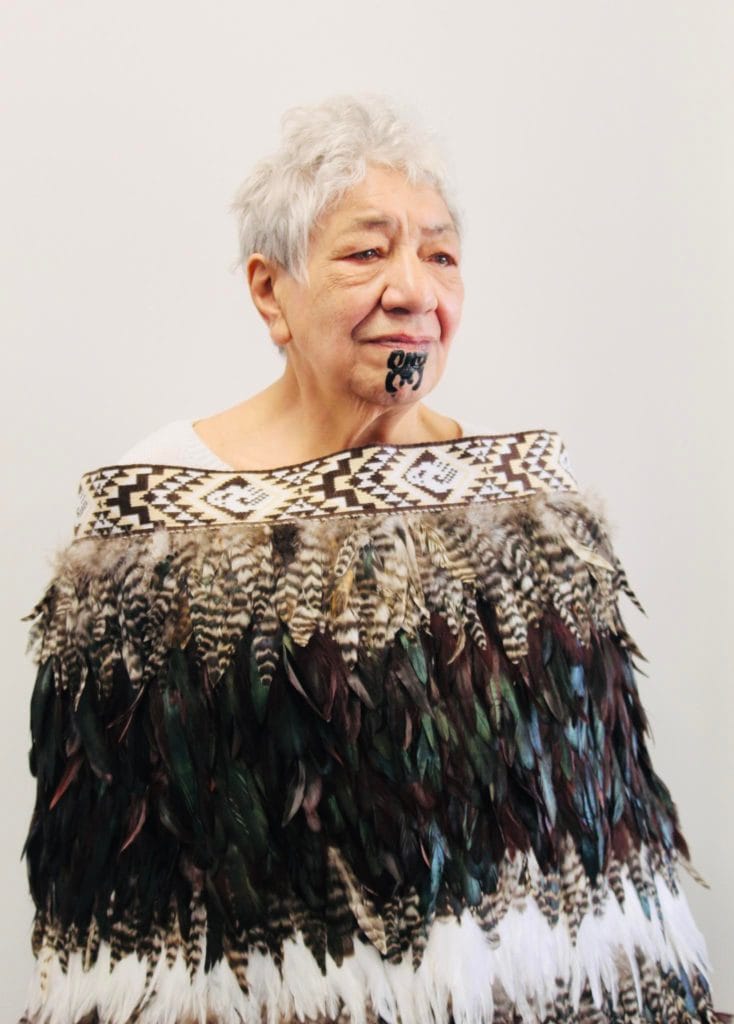 What is the Maori Cancer Kaiarahi Service? This service supports Maori and their whanau with high suspicion of, or diagnosis of cancer, to get the right information, make informed decisions about treatment options, and get to treatment.

We Are One Big Happy Whanau

Barbara and Jo from the Maori Cancer Kaiarahi Service visited me following my cancer diagnosis and we've been one big happy whanau ever since. They have supported me throughout my entire journey.

My name is Lucy Harding, I'm 79-years-old and have been living in Riverton for the past 40 years.

I have had a wonderful life, growing up in Marlborough and moving my way down the country working in hotels as a housemaid. Once I ended up in Southland, I began working at the freezing works where I spent the next 34 wonderful years until retirement. My late husband worked at the freezing works too and we spent lots of time outside work doing home renovations. I didn't have any children. I thought later in life it would have been nice to have kids but by then it was too late.

Last year I started losing weight – a lot of weight. At first I thought it was wonderful but then I started losing a bit too much and there didn't seem to be a reason, and it got scary. I didn't have any pain to explain the weight loss.

I couldn't eat anymore and I was surviving on small drinks every day (Ensure). I knew it wasn't enough but I couldn't bring myself to eat.

I went to the doctor and they started treated me for a thyroid. I was treated for this for about three months but it wasn't until I hemorrhaged that my cancer was found. My advice to anyone experiencing unexplained weight loss is to keep going back to the doctor.

It was during day surgery in Invercargill they found the cancer on my ovaries and a lymph node. I then went to Christchurch for a three-hour surgery and I was so grateful that the surgeon was able to remove everything. I was lucky that I had no pain, but it did take a long time for it to heal.

It wasn't until after the operation they told me I had cancer. It didn't feel real and I was in complete denial about it.

Throughout this scary time, I was lucky to have my niece Katrina (Mouse) supporting me. Mouse travelled from her home in Oamaru to support me with recovery from my surgery and met me in Dunedin to support me through my radiotherapy. She's been a great support. I also received huge support from my nephew Bill who looked after my house and dog while I was away. Ashleigh from the Cancer Society has also been a huge support.

Following my operation, I was introduced to Barbara and Jo from the Cancer Kaiarahi Service through Ashleigh. I didn't know much about Nga Kete prior to this but I'm so pleased to have met them! We have been one big happy whanau ever since and they have supported me on my long and arduous journey ever since. They're like sisters to me now.

They have been a huge help. They have taken me to treatment, to town to see specialists. I knew I could ring them whenever I needed to talk. They took me here, there and everywhere and once they even brought me some lovely clothes! They have absolutely put themselves out for me and I feel so grateful for their unconditional support. They filled out forms for me and they even helped get everything I need for home help.
I remember Barbara came with me to see the doctor about treatment following the surgery, which included either chemotherapy or radiation. it was so helpful having her there because I wasn't sure what it all meant and I was worried about having to leave my dog for 6 weeks to go to radiation in Dunedin. But, Barbara told me I could take my dog which made me feel so much better.

At the end of this meeting with the doctor, I was told there was no more cancer. The surgeon had managed to remove the whole lot.

Barbara and Jo took me Dunedin for my radiation – they even took my car so I could easily get around in Dunedin while I was there.

Now, I'm feeling great and the doctors say I am cancer free! I'm so grateful for the support of my niece and the support of Barbara and Jo and Ashleigh from the Cancer Society.